Introducing… A PFSbrands Blog Series:
How PFSbrands' 10 Support Levels Were Exclusively Built to Help Retailers Succeed
Here at PFSbrands, we've been working with convenience and grocery store retailers like you to provide high-quality products and unparalleled support for over 20 years. In fact, we've continually grown our levels of support over the years and have structured all of our processes around one basic motto: "Our Support. Your Success." All of this is built to help each and every retailer succeed.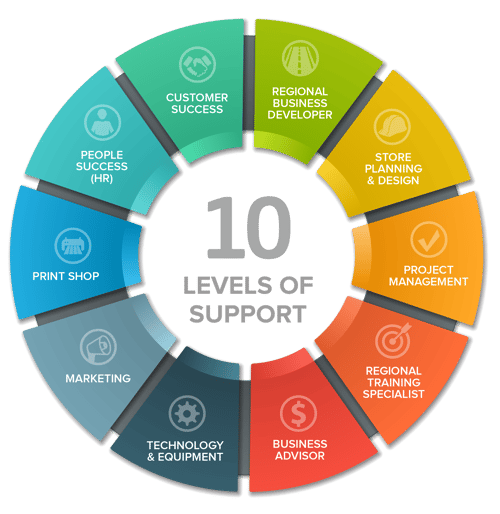 Your success as a profitable retailer is truly our core driving power – and we prove it with the 10 levels of support we provide. Below, you'll find a deep dive into each of our levels of support to further guarantee our commitment to you, our current and prospective retailers. We are going to show you exactly how we can help take your foodservice revenue to the next level.
Want to learn more about what a PFSbrands foodservice program can do you for your retail location? Fill out this quick form and we'll be in contact with you soon!