I've been in this business for over 30 years, and I've seen the good, the bad, and the ugly in convenience stores and grocery stores throughout the country. I know what makes stores GROW and I know what makes them decline or stay stagnant. Do you want to see your year-over-year revenue INCREASE? Then read on! Every month I'll share ONE STEP you can take to make sure that your store is set up for success.
STEP 2: Get Your Hot Case Looking HOT!

This month we're diving into the hot case; this is arguably the MOST IMPORTANT piece to get right. This is the hub of your operation: the spot in your store where you serve up your delicious warm food to your customers. Remember, FOOD is an IMPULSE BUY, so set it up to get those sales.
---
Place Your Hot Case Near the Register
The goal is for EVERYONE that enters your store to see the hot case. Close to the register is the prime location to ensure that customers SEE your craveable food and SMELL its aroma.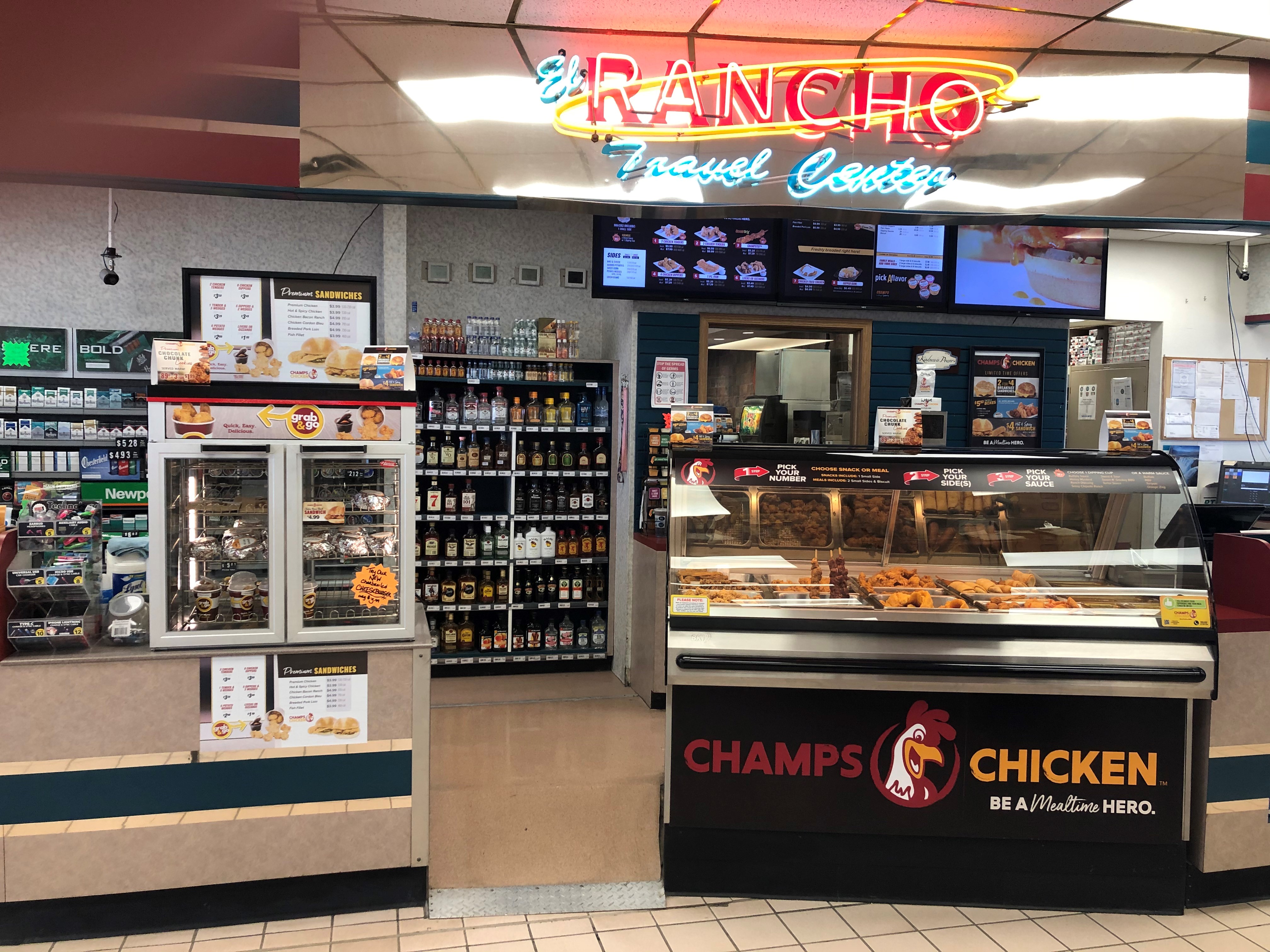 ---
A Friendly Face Behind the Hot Case at ALL Times
It's also important in our current COVID environment for anyone around that hot case to have clean apparel and to wear a mask and gloves. Even if you are in a community that does not require wearing a mask, it's important to go above and beyond for the customer coming in your store that IS concerned. If that customer feels you are not creating a safe environment, he/she will leave a negative review that could hurt your online presence and future store traffic.
---
Use the Right Size Pans
Bigger isn't always better. Most stores should be using TWO-INCH deep pans, not the standard four-inch deep pans. Smaller pans take less food to look full. To a consumer this communicates FRESH. A pan that looks empty communicates that the food has likely been sitting in the hot case for a long time and is not as delicious.
Swapping four-inch pans for two-inch pans is an inexpensive way to up your hot case appeal. Talk to your Business Advisor to strategize what size is right for your location.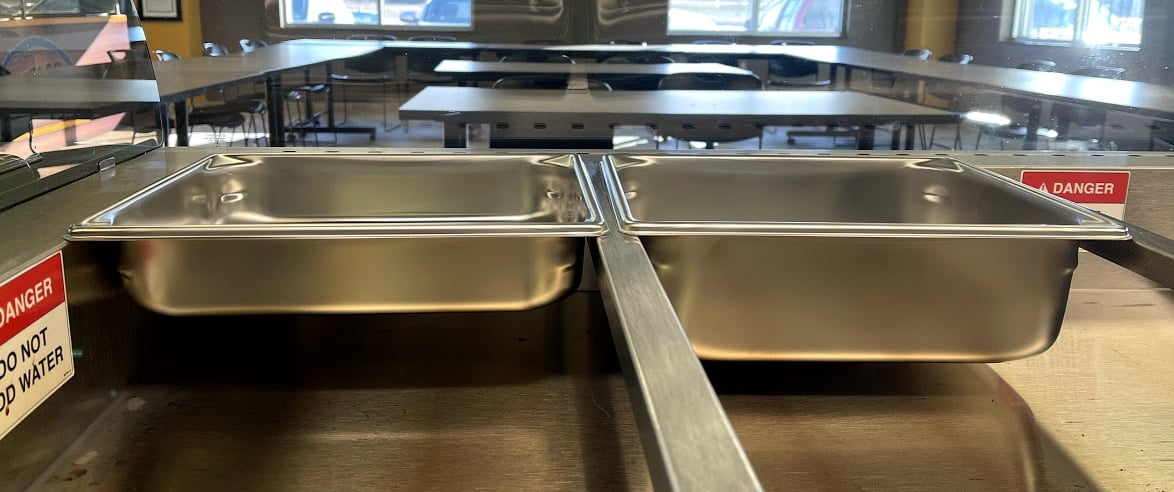 ---
Keep It Crumb Free
After you serve a customer, return to the hot case and inspect the area to remove any crumbs or food-drippings. A pristine hot case builds customer trust by communicating food-safety and sanitization.
---
Keep the Glass Clutter Free
Let the food be the star. If you put an excessive amount of promotions, announcements, and decorations on the glass, the food will not stand out.
Instead of this...
Do this: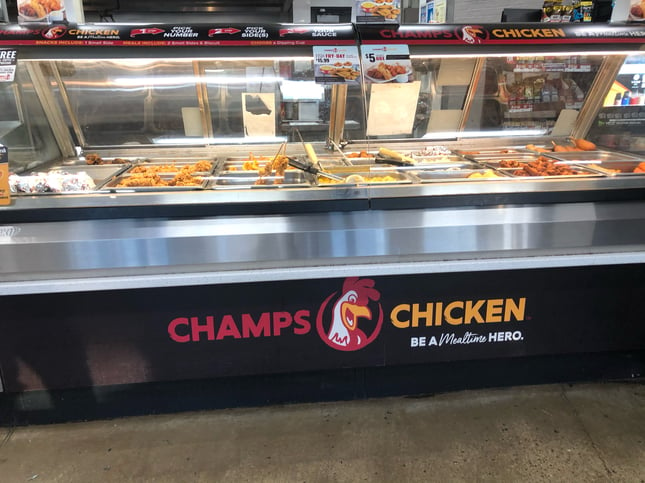 The food is easily visible and the glass is clean. The promotions utilized are current annual promotions.
---
Update Your Branding
In October of 2019, Champs Chicken rolled out a new and updated logo. Ensure you are in brand alignment and create a consistent brand experience for your customers by updating your hot case signage. Signage on the hot case (cabinet fronts, glass clings, table tents) is inexpensive to change.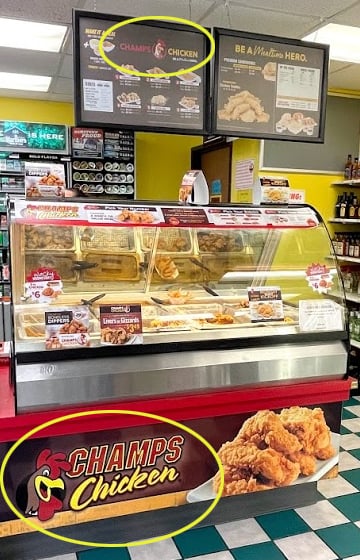 Current and APPROVED logo:


---
Need to make some changes?
Contact your Business Advisor or Retail Advertising Specialist to get started.
MDF@PFSbrands.com | (573)-563-0300