When a retailer isn't seeing the results they need from our foodservice program, whether it's a problem with their equipment, the food or promotional efforts, we are always there to support them.
In this case, a customer was facing low foot traffic due to living in a rural area and it was impacting their foodservice program and profitability. Low foot traffic is an issue we've dealt with before. When this happens we've had great results posting signs outside to draw drivers in, like billboards and road signs. While also posting supporting signage on-site to raise awareness with their customers, especially at the gas pump.
To increase awareness our marketing and printing department sent gas pump toppers and outdoor windmaster signs. Unfortunately, when we checked back in with our customer, the signs weren't working.
Our team went back to the drawing board. This time we created large banner signage to increase visibility and awareness with those driving by. Once again, the customer wasn't seeing a large enough increase in their foot traffic.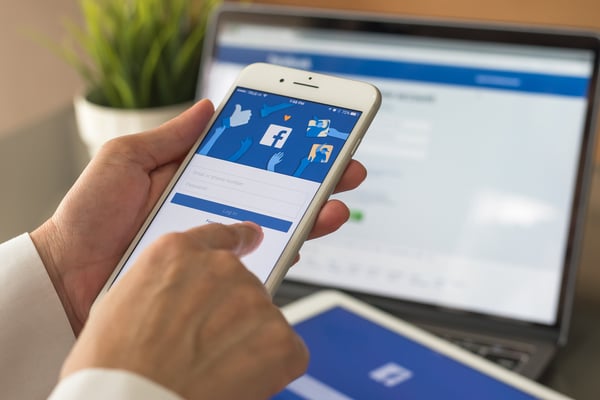 We sat down with our customer to work through some new ideas, and they were slightly discouraged. Our team came with a new idea to target the local population centers near our customer's store through Facebook advertising. The location is near several schools and the neighborhoods of families that surround them. Our plan was to target these areas with paid ads offering special deals and loyalty programs. Our customer left excited and ready to launch their new promotions campaign.
We rolled out this new solution near the end of 2017 and look forward to getting the results. We will be able to iterate, improve and optimize for the customer, and won't rest until we've increased their foot traffic and, by extension, profitability.
Each of our customers should expect this level of service from their vendors, and we provide it to everyone running our branded foodservice programs. We focus on giving our customers the support they need to become more profitable and be their most successful.
Benefits:
We have been able to provide our retailer with a personalized experience where they felt the following benefits:
Personalized Support: No two of our customers are the same, and that means everyone deserves an experience customized to their needs.
Marketing Development: Every one of our customers gets marketing support in the form of Marketing Development Funds (MDF). We handle the production of the content, and printing of signs with our internal print shop. This customer was provided the signs they needed with content created by our team and printed in our shop.
Continuous Support: We don't give up, and are always finding new ways to provide support. We also offer support for our clients around employee training, technical logistics of their food program, seasonal products and promotions.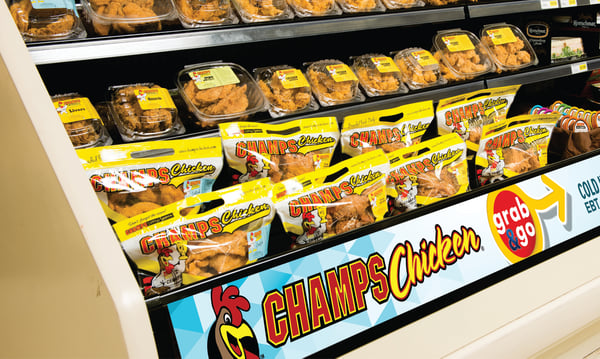 Conclusion:
This situation had unique hurdles due to their rural location, a factor that changed the support they needed, but the idea holds for every one of our clients. We will iterate and work with everyone to find the right solutions to increase their profitability and solve the challenges they are facing.
We want every one of our customers to feel excited at the possibilities, just like this situation. It's what we strive for because we know it's the right thing to do, and your success is our success.