LABOR. That's the #1 struggle for business owners. PFSbrands' People Success (HR) experts are the pros when it comes to recruitment, retainment, engagement, and development of employees, and we are here to help YOU!
Leverage the people data we can provide you to understand the best ways to motivate and manage your team. Hire smarter, improve engagement, and empower your leaders and employees to reach their potential.
Almost all issues in business are people issues. If you can master the art of working with others, you'll have an upper hand throughout your entire career. At the very core of this art is knowing what drives people and how to interact with them based on that knowledge. If your workplace is anything like ours, it's likely full of people having wildly different personalities! We can help you become a Jedi Master of working well with others and leading effective teams. Retention increases & turnover decreases so you are stopping the revolving door.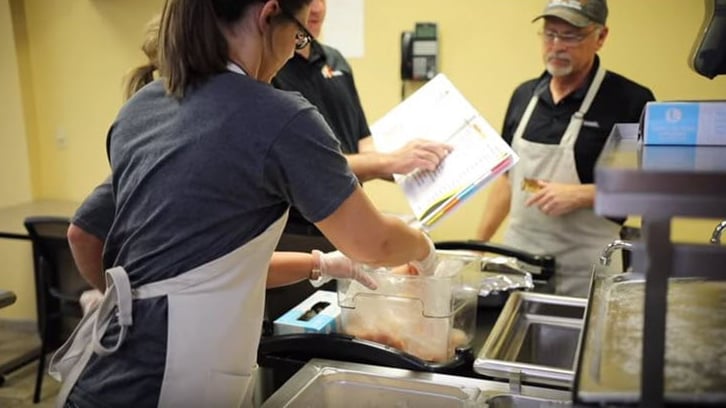 We can provide managers with people data to better understand themselves, and learn employee's strengths and areas where they struggle. Let us provide actionable information to improve your management abilities and business success.
Insights on how to most effectively manage employees based on their unique behavioral pattern.
Relationship guides to compare their own behavioral drives with those of their direct reports to determine any areas of potential friction and how to communicate more effectively.
Team workstyles chart to visually understand the type of team you have, along with strengths and areas of cautions as an entire team unit.
In addition to learning how to most effectively manage each employee, you'll understand why they behave a certain way and what they need to perform at their highest capacity. Understanding each core drive and its motivating needs will help reduce interpersonal conflict and frustration while increasing productivity, teamwork, and results. Email me now and I'll send you the 5-minute assessment so you can begin to uncover more information about yourself as the first step to improving your leadership. askhr@pfsbrands.com
As your team grows and you start hiring additional team members, you'll want to consider how these new hires will mesh with your existing team. Fit doesn't necessarily mean that they must have the same drives and tendencies as other members of the team. In fact, sometimes you'll bring in new team members who think and work in a completely different way. This can add incredible value to your team, as long as you consider how you'll integrate that new team member into existing work styles and workflows.
Ready to optimize your team?