Let's be honest. It's incredibly overwhelming and a fairly significant risk to open up a brand-new foodservice program in your store. Considering all of the options, you want to have confidence that you're making the right decision.
Once you get past the type of products you're looking for such as cost, levels of support, and brand recognition, there are a few more critical things to consider. Ensuring you find the right information about a potential foodservice program can be the defining factor on whether you eventually love (or regret) your decision!
Here are a few things to consider when choosing a foodservice program:
Assessment.
What does the foodservice program do to really understand your needs, challenges and requirements? What are those exact steps and processes? Outside of the friendliness of the sales person, it's important to assess how scripted they seem and if they're just trying to sell you a program and move on – or really trying to solve issues you may be facing.
Pay close attention to what kinds of questions they ask you. Are they just trying to do whatever it takes to sign you on – or are they genuinely interested in what you need and what you're looking for to ensure that you're also a right fit for them?
Safety Net.
In any smart business move, you always make sure you aren't stuck in a bad decision. That rings true for finding a foodservice program as well! Does the foodservice program have a safety net in place to ensure you make the right decision? It's a big step – and a decent chunk of change – to start a profitable program. Make sure you aren't signing something that you'll be stuck with if it's not profitable.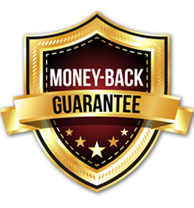 An example of a safety net is a money-back guarantee. At PFSbrands, we pride ourselves on our 90 day money-back guarantee for our Champs Chicken and BluTaco gold accounts. We believe we have a foodservice program that can fit any store's need, but if a retailer signs on with one of our gold-level accounts (with the highest commitment level) and ultimately isn't satisfied with their decision within 90 days, we offer a way for them to be reimbursed for the cost they spent on qualified equipment purchases. It's an important decision, and we want to ensure the retailer is committed and excited about their program.
Not Just Words…Proof.
It's easy to promise a lot in the sales pitch and not deliver. So how can you ensure you're really getting all of the features and benefits they promote on day 1, on day 400? One way to protect yourself is to ask to be SHOWN what systems and processes they have in place to PROVE their promises.
If a program promotes their continual support and guidance after the sale, ask how frequently your advisor will visit your store. If they promise profitability, ask how they monitor that and what data they track to ensure your margins are favorable. Ask about the tools they have in place. If they promise high-quality products, ask what quality standards they require for their distributors.
Peer Testimonials.
Sometimes, before you become a customer of a foodservice program, it's best to make sure other customers are happy with their decision. Do you find any reviews or testimonials online? Sometimes you'll find it directly on the company's website – other times you may have to browse other review sites.
Perhaps the best way to test the true follow-through of a foodservice program is walk into one of their other locations and ask the employees (or owner if you're lucky) what they think of the program, how much support they feel they get, and if anything was promised that they didn't receive.
Next Steps.
When you're close to making your decision, it's beneficial to understand the next steps for starting a program. After signing the contract, what is required of you? What support or project management services do you receive before opening? How long will it take? By asking these simple questions, you will get a glimpse into how much that company prioritizes the successful launch of your store.
--
Ultimately a foodservice partner cannot succeed if you don't succeed. It's as simple as that. A committed partnership is important in the foodservice business, so make sure you ask the right questions, ask for the right proof, do your research, and understand what's next when making your decision. You'll be glad you did.